A big thank you to everyone who helped out at the
SEE-GEB
in Belgrade, Serbia over the last few days.
I think the show can be called a success. There were certainly more people than last year and credit must be given to the organisers who moved it from February to April and benefitted this year from sunshine rather than snow. This certainly helped to fill the hall, particularly on Wednesday which saw steady stream of visitors to the Beogradski Sajam.
Amongst the interesting exhibits, the one that caught EGC's eye the most, for all you land-based folk, was the
Triple Crown Roulette
. The roulette itself has been designed by Karim Rashid and offers three spinning roulette wheels to bet on as well as some extra betting features which make it very interesting to punters and operators alike.
Naturally EGC hopes to see more of the online business in years to come, but we shall be back for sure next year!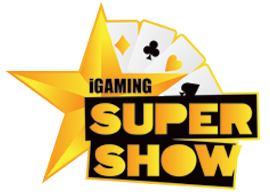 In the meantime things move on to Prague for the iGaming Super Show, 25th - 28th May. Should you wish to consult us about any aspect of Online Sports Betting, Casino, Games or Poker, please contact
EGC
to arrange a meeting.